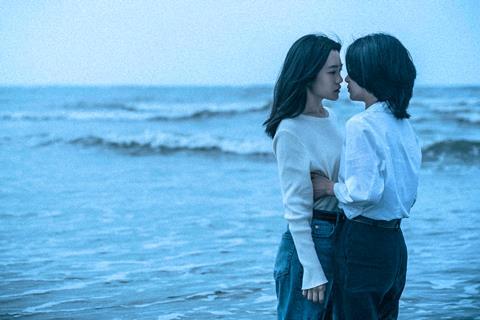 Taiwanese drama Who'll Stop The Rain has been sold to Japan's Rights Cube by Hope Marketing Entertainment following its international premiere at Tokyo International Film Festival (TIFF).
The film marks the feature directorial debut of Su I-Hsuan and played in the World Focus strand of TIFF last month following its world premiere at the Taipei Film Festival in July where actress Yeh Hsiao-Fei won the best new performer prize.
Yeh is nominated for best new performer at the Golden Horse Awards, which will take place on Saturday (November 25), along with director of photography Chen Chi-Wen who is nominated for best cinematography.
The film opened in Taiwan on October 27 through Taipei-based Hope Marketing Entertainment. Rights Cube aims to release the film in Japan in spring 2024. The Japanese distributor previously released Goddamned Asura, Taiwan's Oscar entry last year, which was also handled by Hope Marketing Entertainment.
Based around the true events of Taiwan's longest student strike, Who'll Stop The Rain follows a female student who meets her first love when she joins the strike, only to realise that it is not only for creative freedom but also for an undeniable love. Director Su explores LGBTQ+ themes under a patriarchal society as the story is set in the early years of post-martial law Taiwan in the 1990s, long before same-sex marriage was legalised in 2019.
Director Su won three awards at Taiwan's Golden Bell Awards in 2018 for TV feature Where The Sun Don't Shine, including best telemovie.