A series of new polls have put the support rate for Japanese Prime Minister
Fumio Kishida
at record lows, with analysts suggesting he has missed the chance to call a snap general election that might have bolstered his reign.
Now, they suggest, he is unlikely to be able to cling onto power until the vote for the head of the ruling Liberal Democratic Party (LDP) next autumn, with some media outlets already speculating as to his successor.
A poll published by the conservative-leaning Yomiuri newspaper on Tuesday indicated Kishida's support had slumped to a "dangerously low" 24 per cent, the lowest since the LDP was re-elected in 2012 and significantly below the 28 per cent support rate for his immediate predecessor, Yoshihide Suga, shortly before his resignation in October 2021.
Kishida's standing was even worse in two other polls published on Monday, one by Jiji Press and another by the Mainichi Shimbun, both of which put him on a mere 21 per cent public support rate. That figure was down 4 percentage points from the last poll, in mid-October, while the disapproval rate for the cabinet stood at 74 per cent, up 6 percentage points.
Japan's Kishida suffers fresh setback as ruling party loses special election
It is all a far cry from figures in the high-60s when Kishida was named prime minister just over two years ago, said Koichi Nakano, a professor of political science at Tokyo's Sophia University.
"A lot of Kishida's earlier support was a reaction to [Shinzo] Abe and Suga, who ruled effectively together for a long time as strongmen and even as bullies, so initially there was a sigh of relief from Japanese people as Kishida is much less aggressive in how he communicates and his policies," Nakano said.
That optimism soon turned to disappointment, however, as Kishida effectively adopted the security and economic policies of his predecessors and appeared to have no fresh policy ideas.
"The feeling then was that if Kishida did not have his own agenda, he was on autopilot following earlier policy lines and his only intention was to stay in power for as long as possible," Nakano said.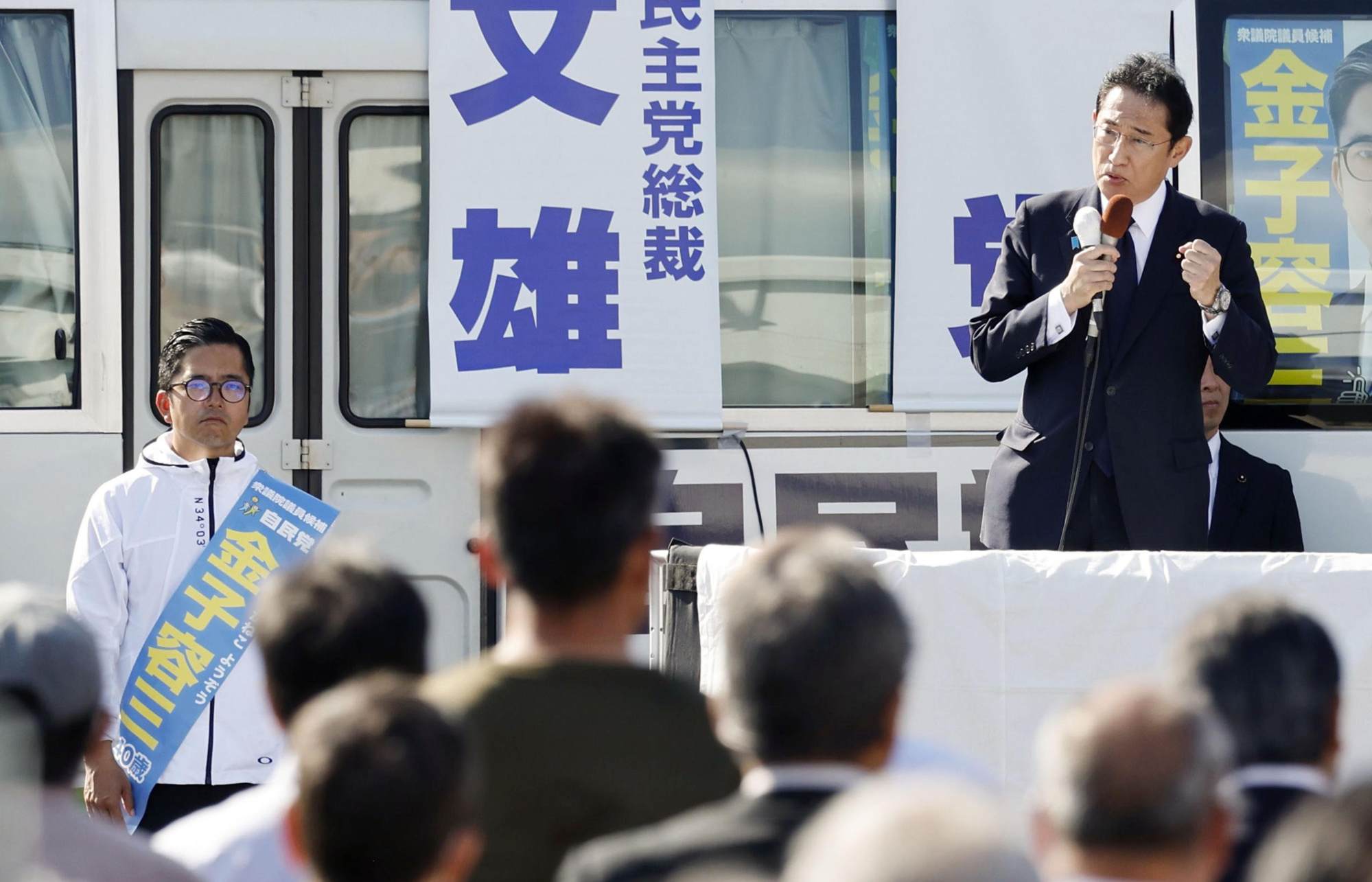 The public and the LDP were also unimpressed at his repeated hints that he would call a snap general election, seeing it as merely a tactic to stay in power.
Kishida, a centrist, has also managed to antagonise the party's powerful right-wing, which was previously largely kept in check by Abe, until he was killed in July last year while election campaigning. "The right is getting restless and Kishida has become destabilised by Abe's absence," Nakano said.
And with arch-conservatives vying for the title of Abe's political heir, Kishida is an easy target for policies that they consider overly liberal, such as legislation passed earlier this year designed to promote understanding of LGBTQ issues.
As he fends off members of his own party and criticism in the media, Kishida is increasingly also the target of public scorn, said Hiromi Murakami, a political-science professor at the Tokyo campus of Temple University, pointing to rising costs for basic foodstuffs and fuel while wages remain stagnant and the national debt climbs.
"There are any number of policies that people have taken issue with, but one in particular stands out to me," she said. "The government has announced a tax break next year that will give people a bit of money back.
"At the same time, the government has just announced a huge increase in the defence budget and the national deficit is huge," Murakami said. "This is not logical and people have concluded that they are just being given a handout because an election is coming up."
Murakami said many people believed that "more fundamental changes and new policies" were required to turn the country around, and they were sceptical that Kishida was the man to do that.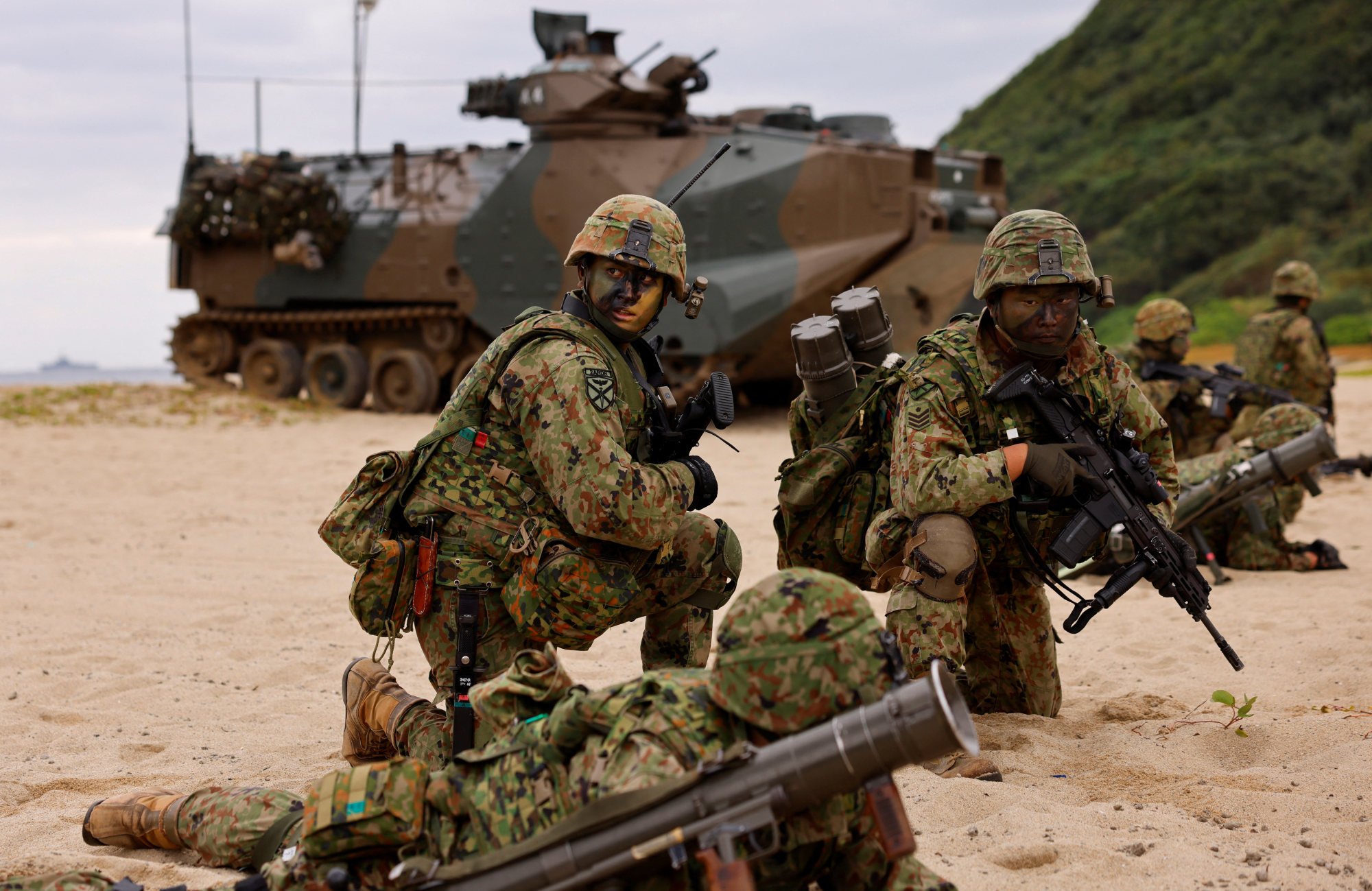 A poll published in October in the centrist Mainichi newspaper showed that 63 per cent of people said they had no expectations that the government's newly unveiled economic stimulus package would have any impact on them. Some 60 per cent added that their livelihoods were worse off now than when Kishida came to power. Just 3 per cent of respondents said they were better off now.
Kishida is also being criticised for some poor appointments to his government, with parliamentary secretary Taro Yamada forced to step down last month after admitting to an affair with a woman almost 30 years younger, and vice-finance minister Kenji Kanda resigning last week for failing to pay property taxes on land and a building that he owned.
The next day, vice-defence minister Shingo Miyake denied groping a female aide in a karaoke room, while Cabinet Office minister Shozo Kudo in the same week admitted having links to the Unification Church. The religious group is under investigation over allegations it forced followers to donate vast sums. The man accused of
killing Abe
said he did so because the former prime minister had supported the actions of the church, which had bankrupted his family.
To emphasise suggestions that Kishida is on borrowed time as prime minister, the Asahi newspaper has conducted a poll of his likely replacements, with former environment minister Shinjiro Koizumi named by 16 per cent of respondents, former defence minister Shigeru Ishiba polling 16 per cent, and
Taro Kono
, the serving minister for
digital transformation
, on 13 per cent.
Political-science professor Nakano said the next prime minister would depend on whether Kishida decided to step down and retain some influence over who replaces him, or whether he is forced out and has little say in his replacement.