The Big Picture
Christopher Nolan's film Oppenheimer continues to dominate the global box office, grossing $925.9 million worldwide, making it the highest-grossing biopic in history.
Oppenheimer is the second-biggest R-rated film and Nolan's third-biggest film overall, showcasing his bankability as a director.
The film's success validates Universal's trust in Nolan's ability to deliver quality cinema and profits, potentially leading to a lucrative collaboration and an elaborate awards campaign.
Now in its 10th weekend of release, director Christopher Nolan's Oppenheimer is somehow still doing excellent business at the global box office. The three-hour epic added $1.6 million to its domestic total, and another $6.9 million from overseas markets, as it built upon an already astonishing global gross thanks to a late China debut. Released alongside Barbie in what came to be known as the legendary "Barbenheimer" double-bill, Oppenheimer was never going to be as accessible as Greta Gerwig's satirical comedy, but it ultimately ended up performing like a superhero tent-pole.
After over two months in theaters, Oppenheimer has grossed $321 million domestically, and $604 million from overseas territories, for a cumulative global haul of $925.9 million. The film will likely end its run with less than $950 million but has already established itself as the highest-grossing biopic in history, passing Bohemian Rhapsody, which ended its global run with $904 million.
Based on the life of theoretical physicist J. Robert Oppenheimer, Oppenheimer remains the third-biggest release of the year so far, behind Barbie ($1.4 billion) and The Super Mario Bros. Movie ($1.35 billion). It is also the second-biggest R-rated film in history, behind 2019's Joker, which concluded its global run with just over $1 billion worldwide. Speaking of the billion-dollar club, Oppenheimer is Nolan's third-biggest film, behind only The Dark Knight and The Dark Knight Rises, each of which also made a little over $1 billion worldwide.
Christopher Nolan Is a More Bankable Box Office Name than Many Stars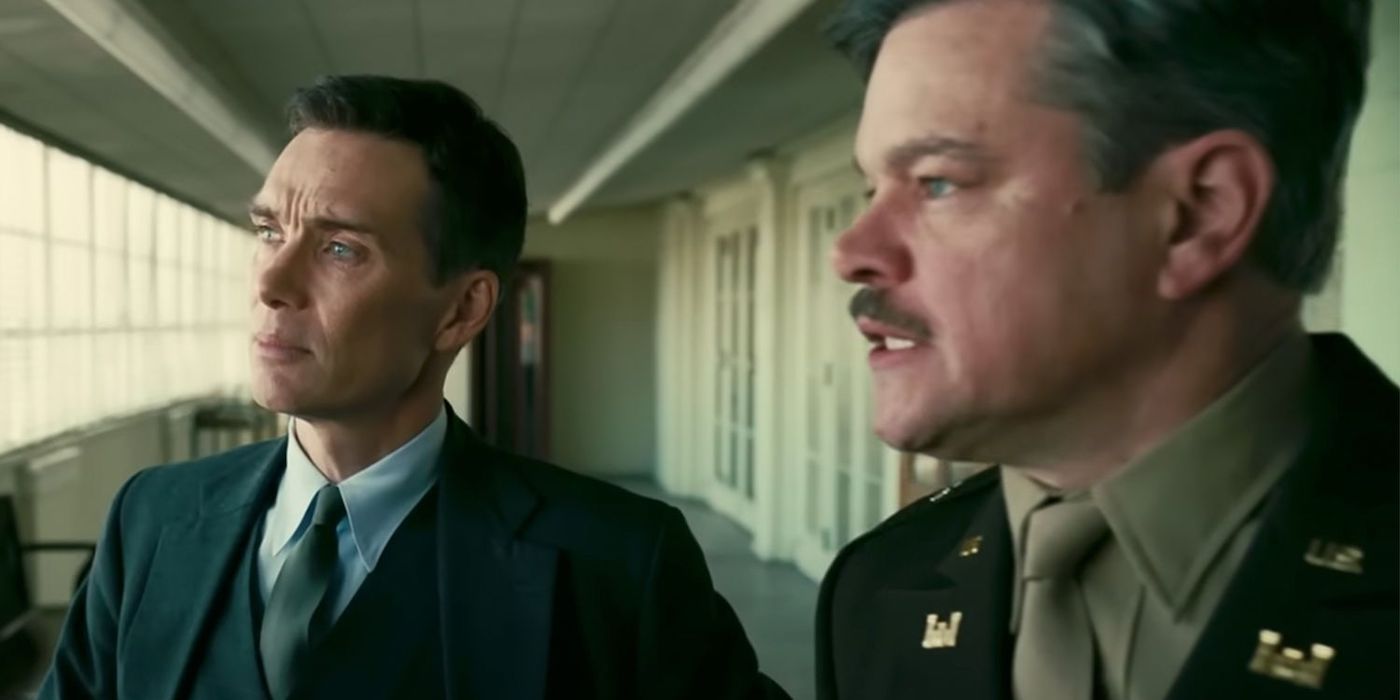 The film's massive success validates Universal's strong conviction in Nolan's ability to deliver not only quality cinema but also massive profits. Oppenheimer marks their first collaboration, after Nolan famously parted ways with Warner Bros. during the pandemic, in protest of the studio's controversial decision to release each of its 2021 releases on the Max streaming service. Recent reports suggest that the studio is trying to lure him back into the fold.
A vocal advocate for high-format film — much of Oppenheimer was shot on IMAX — Nolan shopped around town for a new home after severing ties with W.B., finally entering into a reportedly lucrative agreement with Universal. And now that the film has done so wonderfully at the box office, the studio will probably be gearing up for an elaborate awards campaign. Oppenheimer stars Cillian Murphy in the lead role, alongside Emily Blunt, Matt Damon, Robert Downey Jr., and Florence Pugh. Each of them has a realistic shot at Oscars attention, and the movie is already a shoo-in in several technical categories. Stay tuned to Collider for more updates.