Former nara prison becomes luxurious hoshinoya hotel
The former Nara Prison, one of Japan's oldest penal institutions and significant cultural properties, is expected to reopen in Spring 2026 as a renovated and starred leisure hotel under Hoshino Resorts. It is known a while back now that guests can stay in the jail, which will be named HOSHINOYA Nara Prison, and experience its famed and preserved red brick architecture with refurbished interiors. But Hoshino Resorts have since then given updates on one of Japan's oldest prison buildings that is on its way to become a luxurious hotel in Nara, Japan.
Azuma Architect & Associates will take over the design of the former Nara Prison as the resort company states. So far, Hoshino Resorts, in agreement with The Former Nara Prison Preservation and Utilization Co., says the rising starred hotel will consist of 48 rooms and an adjoining museum to the property which will be open to the public during the day. The museum will host archival exhibitions so both visitors and hotel guests can learn about the history and facilities of the former Nara Prison.
The design plans are yet to be unveiled, but the opening of HOSHINOYA Nara Prison in 2026 may establish a new standard in the country's hotel industry to introduce and preserve the former prison's culture and history.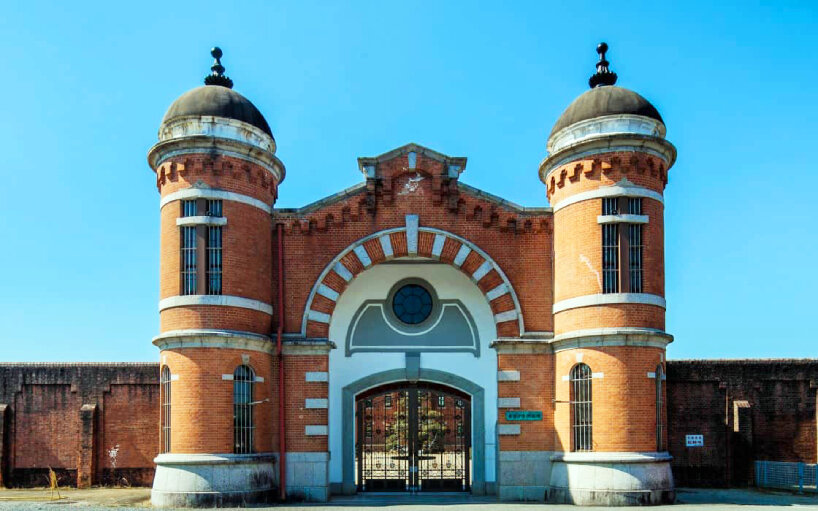 images by Hoshino Resorts and The Former Nara Prison Preservation and Utilization Co., Ltd.
Preserving the red brick architecture of the jailhouse
Before being converted into a luxurious hotel in Japan, the HOSHINOYA Nara Prison was named one of the oldest prison buildings in the country and prefecture for more than 100 years. In February 2017, it was assigned an important cultural property of Japan due to its architecture and historical significance for representing the modernization of confinement facilities in the country.
The former detention center features prison cells which may serve as the guests' bedrooms and a central guard tower which oversees multiple radial wings of cells. Former Nara Prison, which will be refitted by Azuma Architect & Associates with Hoshino Resorts,  runs on the Havilland system. It is a quintessential model of Japan's modern prison to this day. It seems that the design team plans to keep it as it is while tailoring it for hospitality purposes.
The red brick structure of the former Nara Prison pivots back to the Meiji era. Designed by Keijiro Yamashita, a public worker for the Ministry of Law who also designed many prisons and courthouses, the Nara Prison was built and opened in July 1908, the 41st year of Meiji. It soon became one of the Meiji Five Great Prisons. In 2026, it hopes to take home the same title within the hotel industry.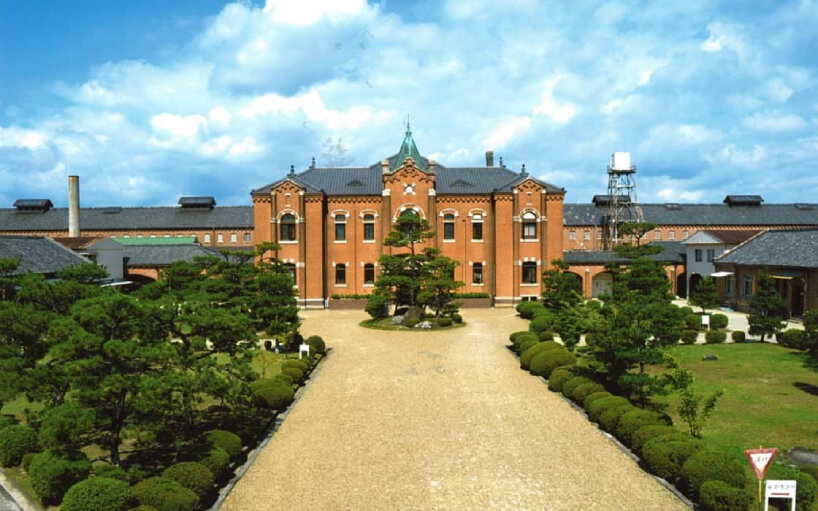 upon entering the soon-to-be HOSHINOYA Nara Prison hotel in Japan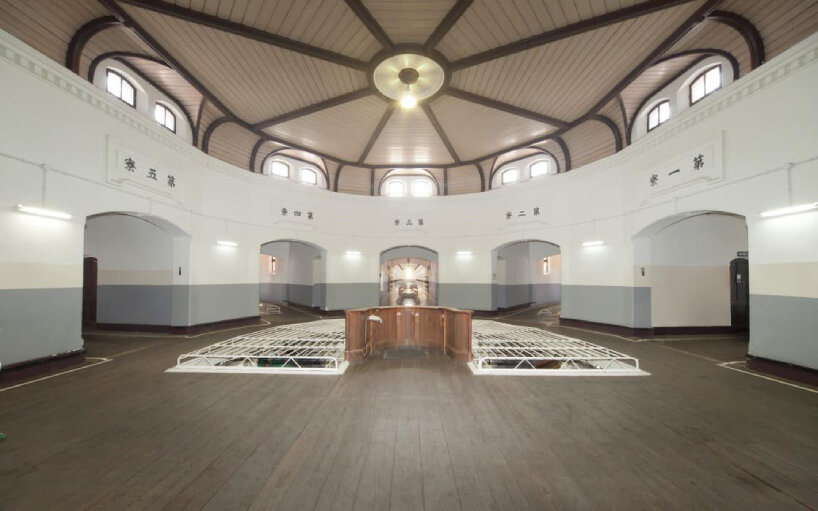 inside HOSHINOYA nara prison hotel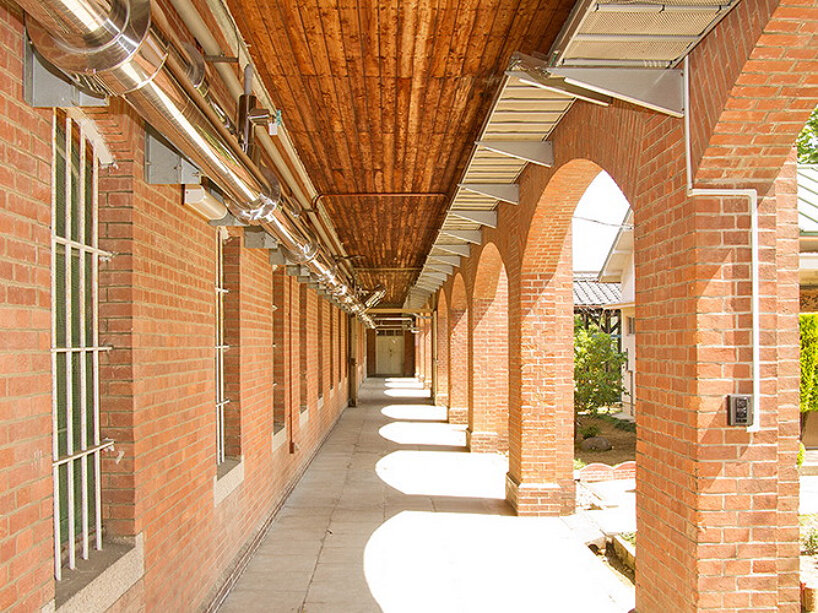 the prison hotel will update its interiors while maintaining its preserved red-brick architecture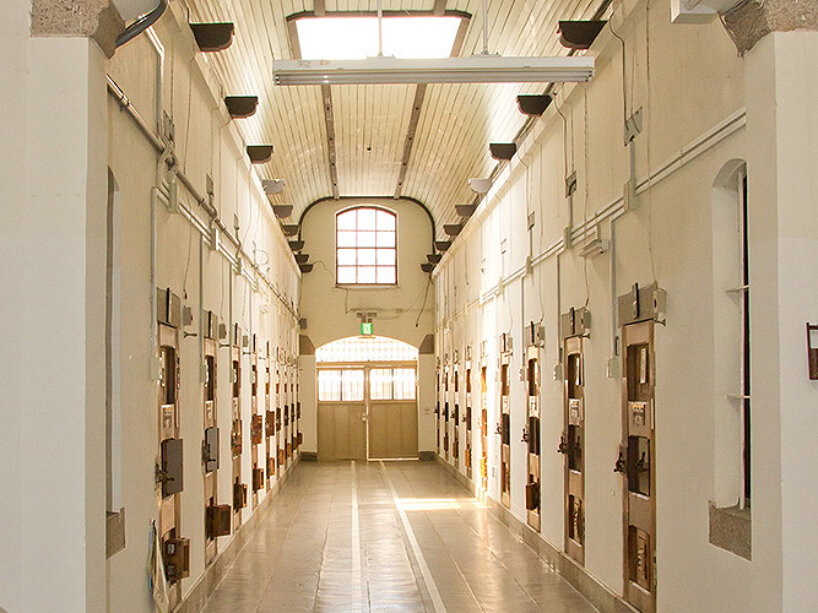 prison cells of former Nara Prison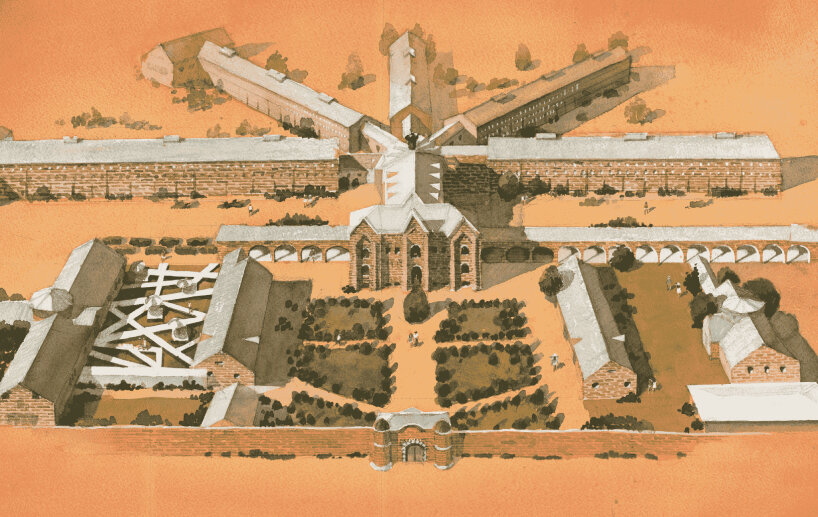 sketch view of former Nara Prison hotel
project info:
name: HOSHINOYA Nara Prison
location: 18 Hannyaji-cho, Nara, Japan
hotel design: Azuma Architect & Associates
company: Hoshino Resorts
site area: 100,478.80 ㎡ (including the adjoining museum)
matthew burgos | designboom
sep 19, 2023