There is an extensive graveyard of football leagues that have tried to challenge or operate alongside the NFL, including the World Football League, the original USFL, Alliance of American Football, and prior iterations of the XFL. The potential merger between the latest versions of the USFL and XFL shows yet again how challenging it is to function in the NFL's very long shadow.
Plus, Warner Bros. Discovery at last unveils its long-awaited sports tier for Max with a very different strategy, and the NFL's running back crisis reaches a new labor flashpoint.
— Eric Fisher
The news that two spring football leagues, the XFL and USFL, are close to merging operations is just the latest instance of competing sports organizations opting to work together rather than battle separately.
This particular deal would bring together the most recent iterations of the XFL — which was founded in 2001, rebooted in 2020, and then sold to a group including Dwayne "The Rock" Johnson — and the USFL, which is owned by Fox Sports and uses trademarks from the original league that played in the 1980s.
One of the most interesting aspects of the merger: Fox will join forces with ESPN, which has the XFL's media rights. NBC Sports also shows USFL games with Fox.
The Year Of Mergers
There have already been a number of major mergers within sports in 2023.
The highest-profile deal was the PGA Tour's bombshell agreement with Saudi Arabia's Public Investment Fund and LIV Golf, although that deal hasn't been officially completed.
Last week, Major League Pickleball merged with the PPA Tour with a new $50 million investment to fuel the new entity, shortly after the UFC and WWE closed their $21 billion merger to form a new company, TKO Group Holdings. Days after the closing, layoffs began at WWE.
Meanwhile, the ATP and WTA — the world's top men's and women's tennis tours — are set to discuss a merger of their own later this month.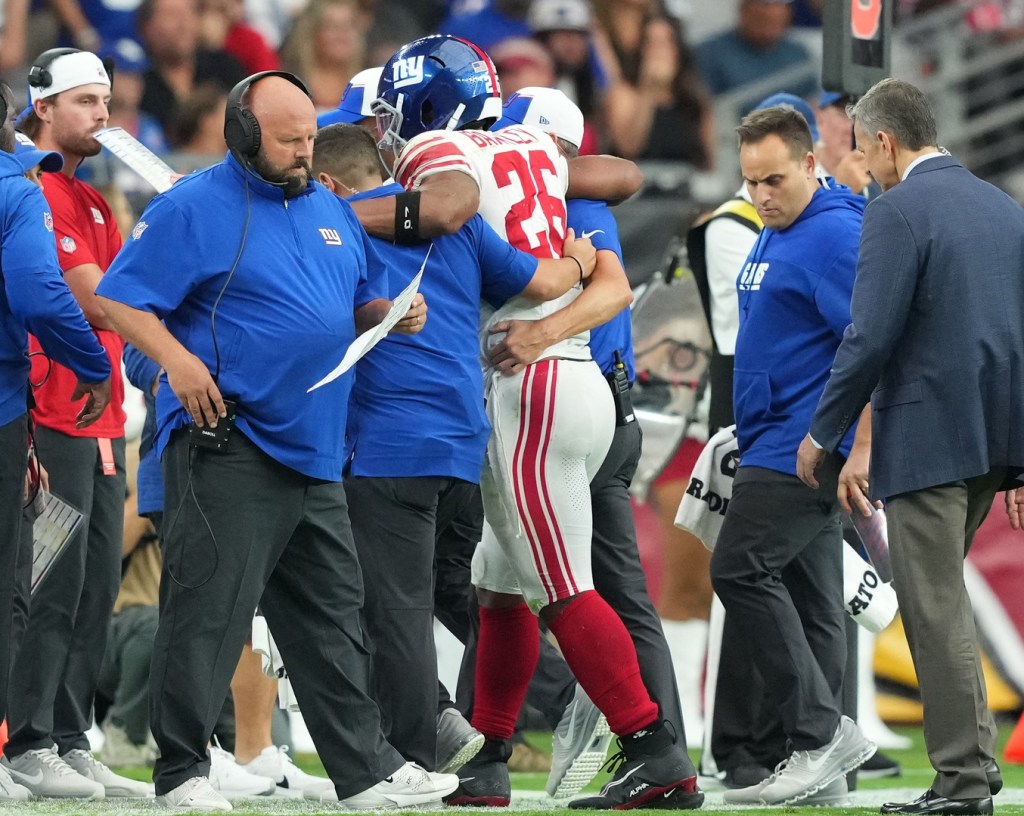 The relationship between the NFL and NFLPA has always been a little messy. 
Former NFLPA executive director DeMaurice Smith, who was replaced by Lloyd Howell this summer, never exactly got along with NFL commissioner Roger Goodell. As Smith concluded his tenure, new debate around the value of running backs dominated training camp headlines.
From holdouts involving the Giants' Saquon Barkley and Raiders standout Josh Jacobs to the odd situation in Indianapolis involving Jonathan Taylor and Colts owner Jim Irsay, a consensus was never reached on how much running backs should be paid.
Now, the NFL has accused the NFLPA of telling running backs to "consider feigning or exaggerating injuries" to help contract negotiations, according to a new grievance filed. An arbitrator will review the claim, but it's unclear what consequences could come next.
Running Backs Top Of Mind
Concerns around the value of running backs also got the attention of players at another position that at times feels undervalued. Top NFL tight ends expressed their own concerns to Front Office Sports.
The Chiefs' Travis Kelce said contracts should "transition into the production of things, and until that happens, we're going to see kind of the horror stories of what's going on with the running backs and everybody holding out."
Giants tight end Darren Waller said, "Front offices have to take that into [consideration] because if you put that much value into that player — and they might not be there because they're taking a beating — it puts them in a tough bind." 
Amid the NFL's accusations, Barkley, who signed a one-year, $11 million contract, suffered an ankle injury in Week 2 that could keep him sidelined for several weeks. That's significant as New York (1-1) looks to keep pace in an NFC East race where Dallas, Philadelphia, and Washington are all off to 2-0 starts.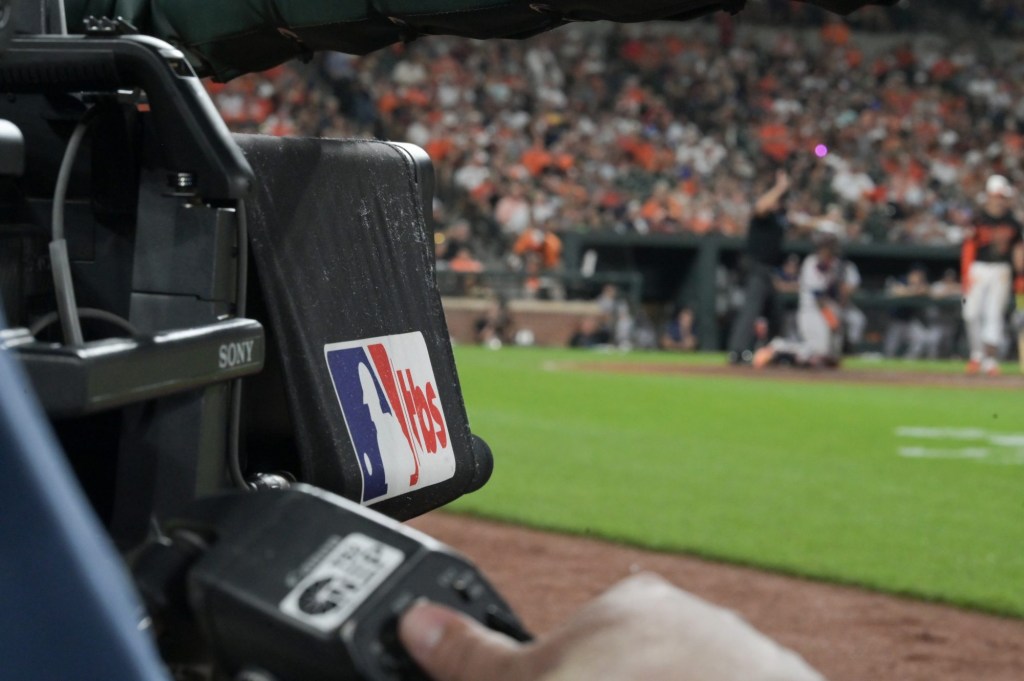 Warner Bros. Discovery's new push to house its entire live sports portfolio on Max is designed to provide simplicity for consumers and linear distributors amid a period of increasing media complexity.
The Turner Sports parent has finalized its heavily anticipated plans to create a sports tier on its general-interest, direct-to-consumer streaming service, introducing the newly named Bleacher Report Sports Add-On tier beginning Oct. 5. 
Timed to begin with MLB playoffs, it will offer WBD's full slate of live sports programming, also including NHL, NBA, college basketball, and U.S. Soccer, along with popular studio programs such as "Inside The NBA." The service will be offered as an extended free preview for Max subscribers in the U.S. from its initial debut until Feb. 29, 2024, followed by a $9.99-per-month fee.
Live Sports Obstacles Growing
Already, consumers face more obstacles than ever to find live games, and finding games is causing unprecedented levels of friction and change between programmers and carriers. In WBD's case, all of the company's live sports will be on both linear channels and on Max, with separate economics attached to each. 
"We're doing this slightly differently than our competitors. We're not picking and choosing which sports stay on linear, and which go to Max. Everything that we have on linear, we're going to have on Max," Luis Silberwasser, WBD Sports chair and CEO, said to Front Office Sports. 
"And it's because we fundamentally believe there are different consumers. We're trying to advantage all of them, and not take anything away from linear by doing the Max product."
Lasting nearly five months, the free trial for the Max sports tier differs markedly from much of the streaming landscape. WBD's decision was driven by the company's portfolio and plans to use March Madness to drive paid subscriptions.
The top two

trending

videos on all of YouTube right now — with a combined 5.5 million views as of Tuesday morning — are Deion Sanders' "60 Minutes" interview and Colorado-Colorado State highlights.

Check out the

full-length

version of ESPN's new "Monday Night Football" anthem featuring Chris Stapleton, Snoop Dogg, and Cindy Blackman Santana.

For years, the Pittsburgh Penguins have sent players to personally

deliver

season tickets — and sometimes, a few lucky fans get Sidney Crosby.
| | |
| --- | --- |
| | Tucker was suspended after a report of alleged sexual harassment. |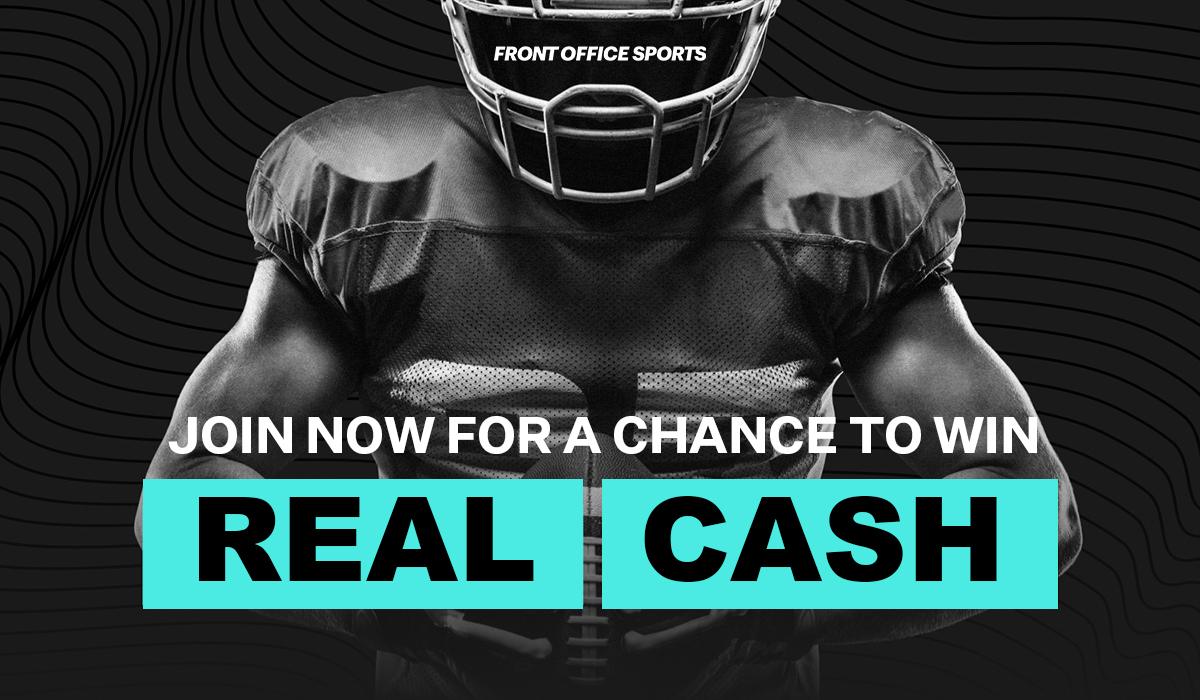 Front Office Sports is partnering with Splash Sports to bring you Weeks 3-5 Pick X Contest!
Attempt to select the winner for 16 games per slate, and get one point for each correct selection. Select the most correct answers and be one of three winners to be awarded a cash prize! Deadline to sign up is September 24, 2023.
ENTER HERE