The Best Buy Memorial Day sale is currently underway, with deep discounts on appliances, tech and more. Whether you're looking to upgrade your refrigerator or score a sweet deal on a new TV, Best Buy has something for you.
The experts at CBS Essentials scoured the Best Buy sales to pick the best deals to shop this holiday weekend. Keep reading to find the best Memorial Day deals on tech, home appliances and more at Best Buy now.
---
The best products in this article
Shop the entire Best Buy Memorial Day Sale
65″ Samsung TU690T Series 4K Smart Tizen TV, $450 (reduced from $670)
Ooni Frya 12 Outdoor Pizza Oven, $245 (reduced from $350)
---
The best tech deals at Best Buy's Memorial Day Sale
Save on laptops, TVs, smart home devices and more during Best Buy's Memorial Day Sale. But hurry, these deals end on Monday, May 29.
Google Nest learning thermostat: $250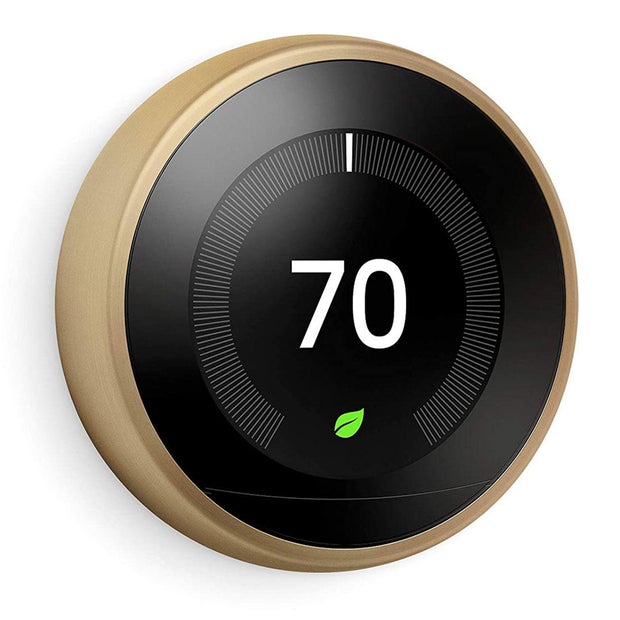 The Google Nest Learning Thermostat is a great energy saver. When you are away from home, the thermostat turns itself off. And like its competitors, the Google Nest Learning Thermostat can be controlled remotely via an app.
Unlike some other smart thermostats and even some other Google Nest devices, the Google Nest Learning Thermostat doesn't just process the numbers you feed it every day – it uses them to adjust the temperature to your liking. If you let it, the thermostat will, say, heat the house to 69 degrees by 7 a.m. because it knows that's the kind of house you like when you wake up.
The battery-powered Google Nest Learning Thermostat is said to be compatible with 95% of home heating and air conditioning systems.
Google Nest Learning Thermostat, $200 (reduced from $250)
---
Sony LinkBuds S true noise canceling headphones: $130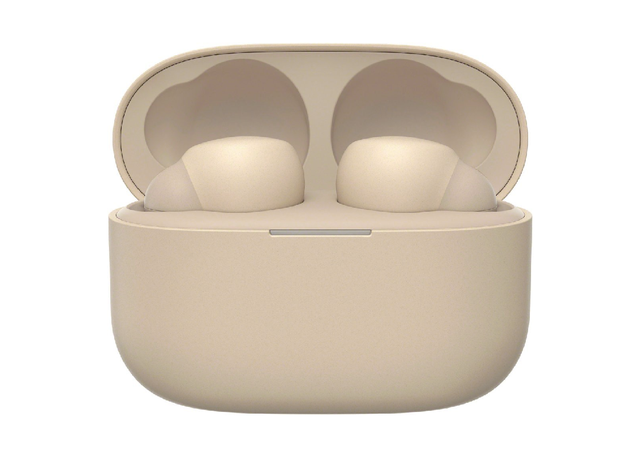 Sony LinkBuds S offers autoplay, adjustable noise cancellation and autoplay. Save $70 on these top-rated noise-canceling headphones now at Best Buy.
Sony LinkBuds S True Noise Canceling Headphones, $130 (Reduced from $200)
---
Microsoft Surface Pro 9: Save $100 and get a free keyboard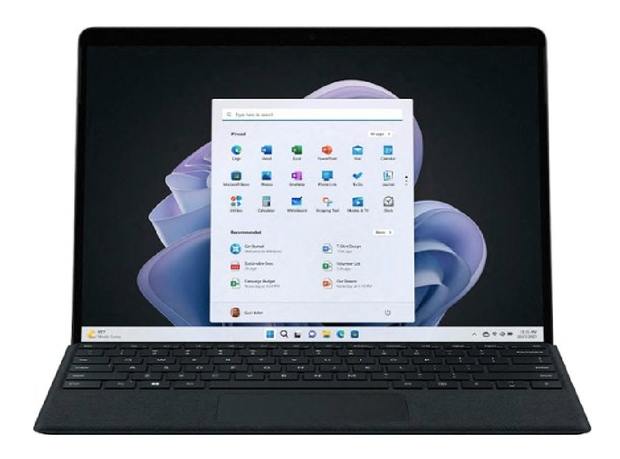 The Microsoft Surface Pro 9 is the latest model in the Microsoft line. It is built on the Intel Evo platform with a core i5 processor, providing improved graphics, performance and battery life. Score this 2-in-1 on sale now at Best Buy during the Memorial Day Sale and get a free Pro Signature Wireless Keyboard compatible with Surface Pro 9.
Microsoft Surface Pro 9 with free Pro Signature Keyboard, $1,000 (reduced from $1,100)
---
Google Pixel 7a: Save $50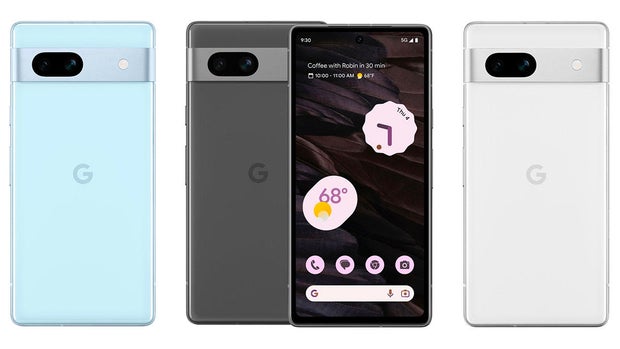 The Google Pixel 7a is a new release, but Best Buy already has a great deal on the unlocked model for Memorial Day. The Pixel 7a is marketed to users looking for a more affordable experience. But don't mistake this budget phone for a downgraded version of last year's Pixel 7. It actually has some upgrades hidden inside.
Each model comes with 128GB of storage and 8GB of RAM, powered by the same Tensor G2 processor featured in the Pixel 7 and Pixel 7 Pro. Its screen is made of Corning Gorilla Glass 3 and supports 90Hz, which is great news for mobile gamers and people who like to watch their favorite shows and movies on the go.
The Pixel 7a seems to be a great phone for the price, which is about half of what you'd pay for a high-end smartphone from the competition. Whether you're interested in upgrading your old Pixel phone or need a new one, period, this one will do just fine for less.
Save $50 on an unlocked Google Pixel 7a smartphone at Best Buy today.
Google Pixel 7a, $449 (reduced from $499)
---
65″ Samsung TU690T Series 4K Smart Tizen TV: $450 (Save $220)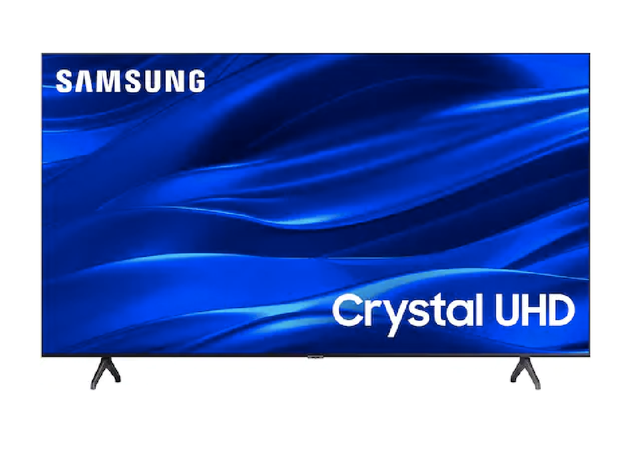 This Samsung smart TV has crystal UHD with 4K resolution and advanced color accuracy. It is compatible with Google Assistant, Amazon Alexa and Apple AirPlay.
This is a great affordable option if you want a high-quality smart TV at a decent price — and it's even more affordable right now at Best Buy.
65″ Samsung TU690T Series 4K Smart Tizen TV, $450 (reduced from $670)
---
65″ LG C2 Series OLED Smart TV: $1,600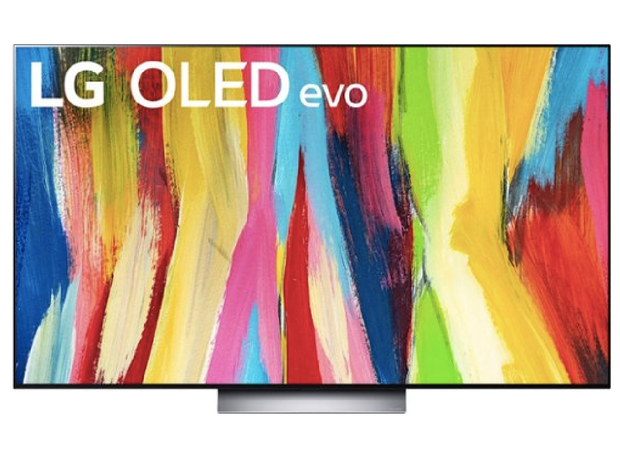 The 65-inch screen of this TV has over 8 million self-illuminating pixels. The TV comes with built-in Google Assistant and Alexa. The A9 Gen4 AI processor on the LG device automatically adjusts picture and sound.
65″ LG C2 Series OLED Smart TV, $1,600 (reduced from $1,700)
---
Hyper X Cloud Alpha Gaming Headset: $90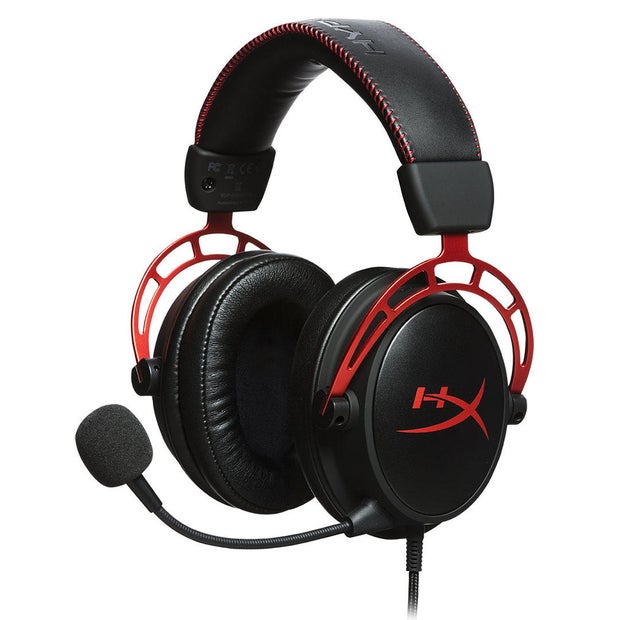 It's a fact – team games are easier to play and win when you can interact with fellow players. Any gaming headset can do it, but the Hyper X Cloud Alpha headset has quality sound, built-in audio controls, a noise-cancelling microphone, and comfortable memory foam ear cushions.
Hyper X Cloud Alpha Gaming Headset, $90 (marked down from $100)
---
Best Buy's best Memorial Day home and appliance deals
We've found discounted prices on top-rated pizza ovens, fans, refrigerators, and washers and dryers to fit a wide range of budgets.
Ooni Frya Pizza Topped: $245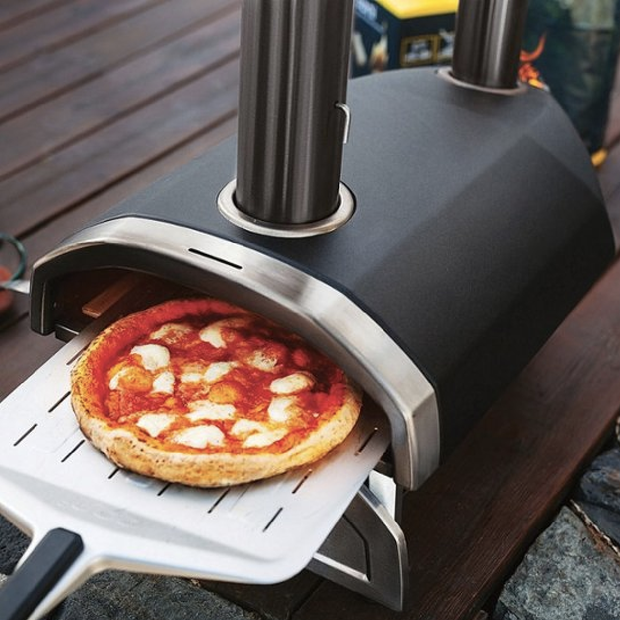 The Ooni Frya is a 12-inch outdoor wood-fired pizza oven that reaches temperatures up to 950 degrees. It only takes 15 minutes to heat up, and you can cook stone-baked pizzas in just 60 seconds. Get the Ooni Fry for $105 off now at Best Buy.
Ooni Frya 12 Outdoor Pizza Oven, $245 (reduced from $350)
---
Dyson Pure Cool TP01 Purifying Fan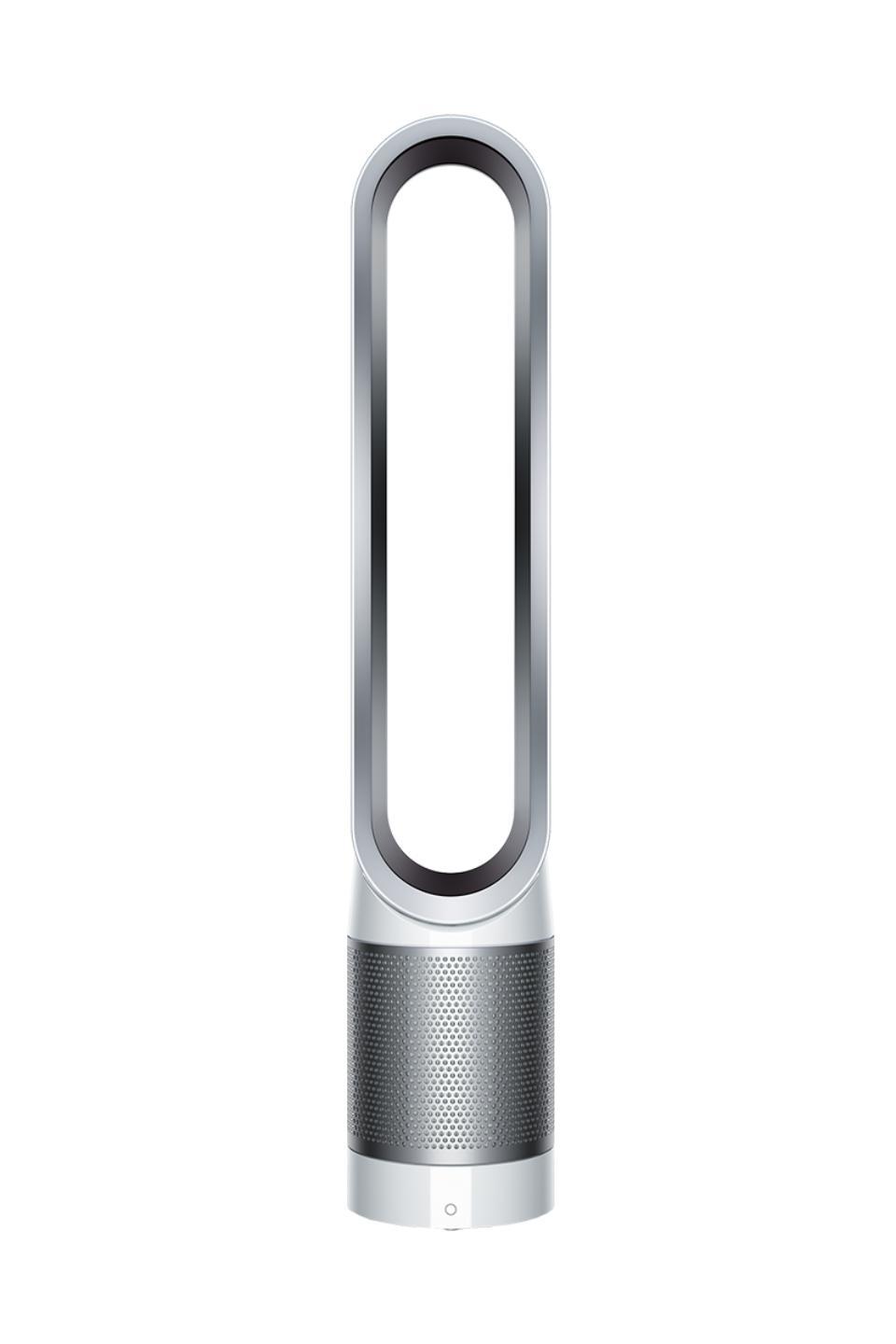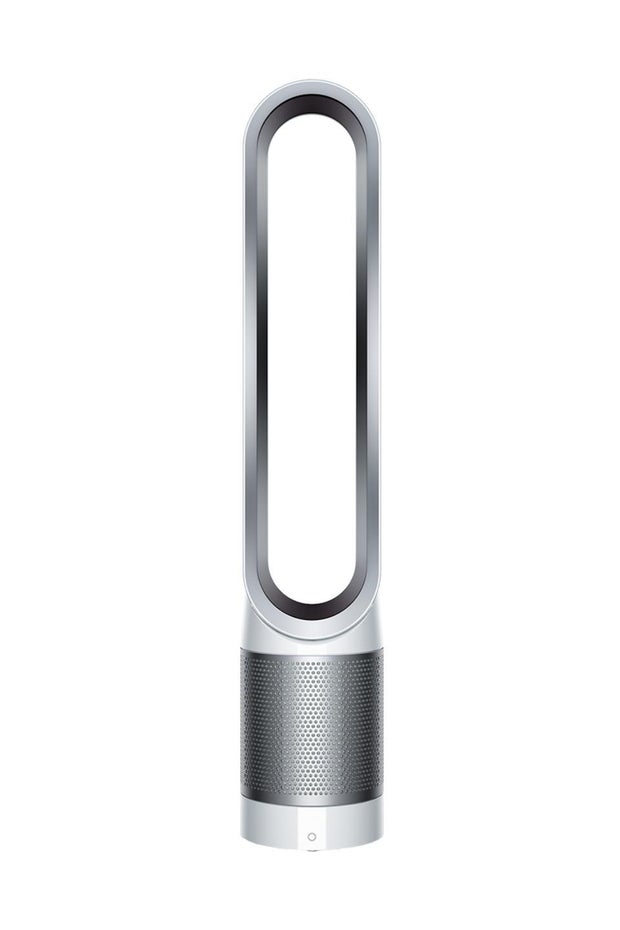 The Dyson Pure Cool Purifying Fan has great features at a much lower price. Pure Cool can draw in airborne particles at a distance and improve the air quality in any room. Say goodbye to dust, pet dander and other allergens that linger in the indoor air.
Dyson Pure Cool TP01, $300 (reduced from $400)
---
LG smart fridge with French doors and InstaView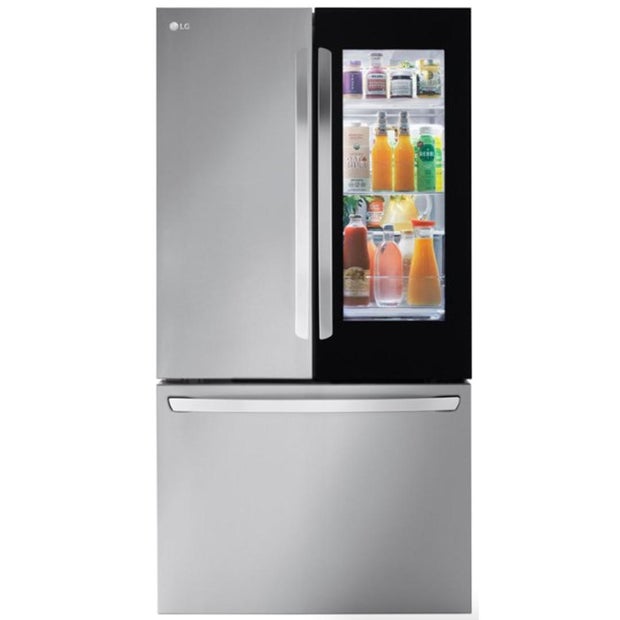 This LG refrigerator is equipped with an InstaView window. Double-tap the glass panel to instantly see what's in your fridge. This 4.5-star kitchen appliance has a slightly shallower depth, so it can sit flush with your counter for a sleek look.
It has an internal water dispenser.
LG Smart French Door Refrigerator with InstaView, $2,300 (regularly $2,900)
---
LG side-by-side refrigerator with SpacePlus ice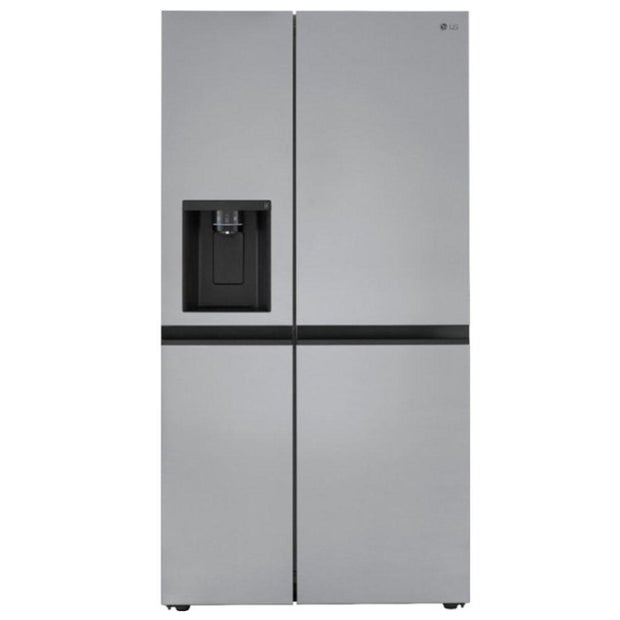 This side-by-side fridge includes flat panels, discreet pocket handles, top-to-bottom shelves and stylish touch controls hidden inside your fridge. Its space-saving SpacePlus ice feature maximizes freezer space without sacrificing your access to ice on demand.
This refrigerator is resistant to fingerprints and smudges.
LG Side-by-Side Refrigerator with SpacePlus Ice, $1,250 (reg. $1,832)
---
LG refrigerator with doors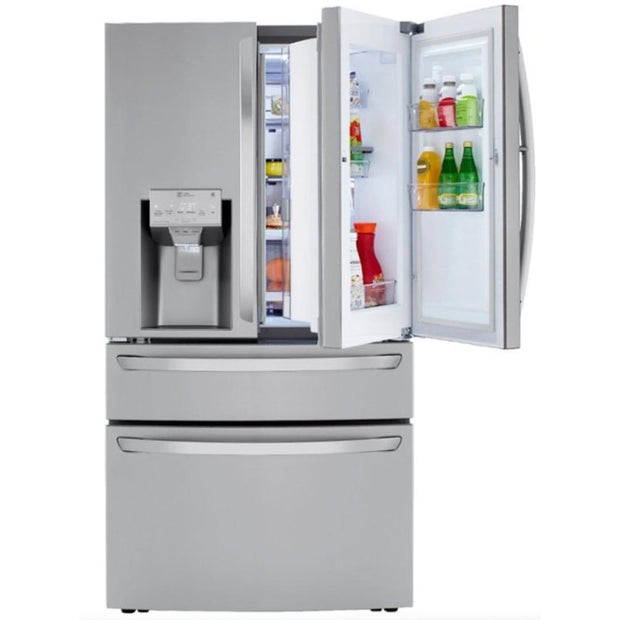 Maximize the space for food and drinks with a door in the door of your refrigerator. This 4.5-star LG device was described as "beautiful" by a Best Buy reviewer.
"This fridge is quiet, makes great ice cubes and makes ice (spheres). The outside door is great for those items we use often, but saves money by not opening the whole fridge door. The full conversion drawer is an amazing feature," they wrote, exclaiming the middle drawer of this fridge that can go completely from cold to freezing with one quick touch.
LG Door-to-Door Refrigerator, $4,000 (regularly $4,400)
---
Maytag High Efficiency Smart Top Load Washing Machine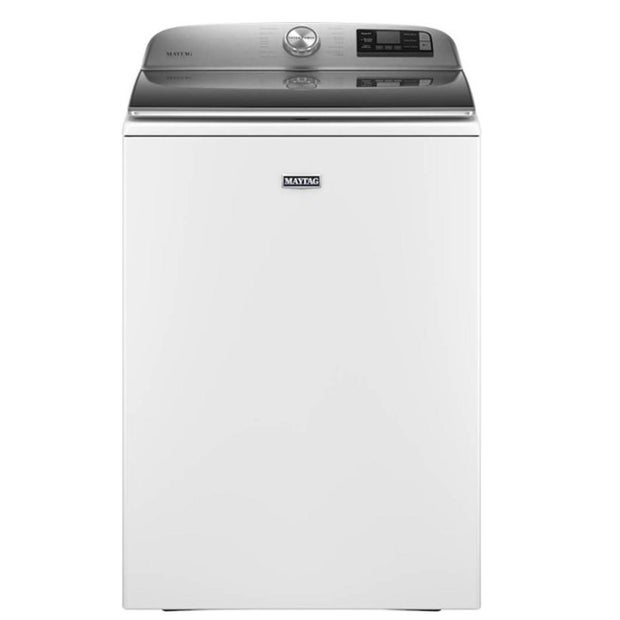 This smart device is packed with tons of cool tech. It features an additional power button to improve smudge-fighting performance and Maytag's Advanced Vibration Control to reduce vibrations to minimize distracting noise. Its Auto Sensing technology automatically adjusts the water level for optimal cleaning, and you can customize each cycle with the Maytag Cycle Memory, which stores your last setting choices and then applies those options the next time you use that cycle.
You can control this washing machine through the Maytag app. Download the app to your phone or tablet to remotely start or stop the machine and receive end-of-cycle notifications.
"Wow, the best washing machine I could ever imagine," wrote a verified customer on the Best Buy website.
Maytag Smart High Efficiency Washing Machine, $800 (regularly $1,035)
---
Whirlpool electric dryer with AutoDry drying system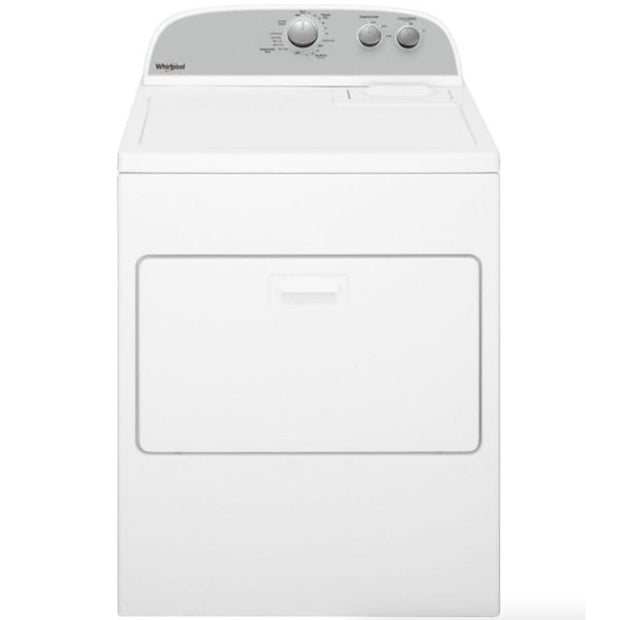 Whirlpool makes a 4.6-star dryer that boasts periodic tumbling at the end of the cycle to prevent creases and wrinkles. The best home appliance has three temperature choices and 14 settings.
This massive seven-cubic-foot dryer is on sale now at Best Buy.
Whirlpool Electric Dryer with AutoDry Drying System, $549 (reg. $675)
---
Maytag smart electric dryer with steam and Extra Power button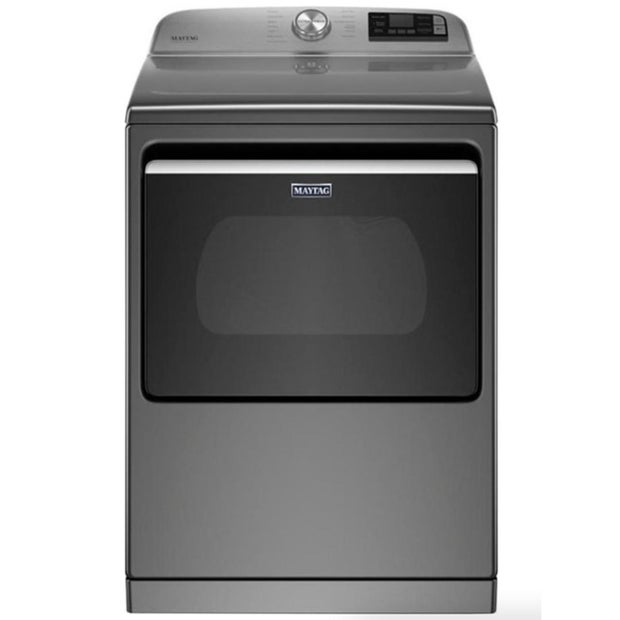 Need more power and space? This massive 4.5-star, 7.4-cubic-foot Maytag dryer has an extra power button. The push of a button increases the drying power of any cycle by extending time, heat and tumble. The dryer on sale includes a Reduce Static setting that adds a fine mist of water to tumbled items near the end of the cycle to prevent clothes and linens from sticking.
Not at home? No problem. Use the Maytag app to remotely start or stop your appliance and receive end-of-cycle notifications.
Maytag Smart Electric Dryer with Steam and Extra Power Button, $850 (Reg. $1,125)
---
Related content from CBS Essentials