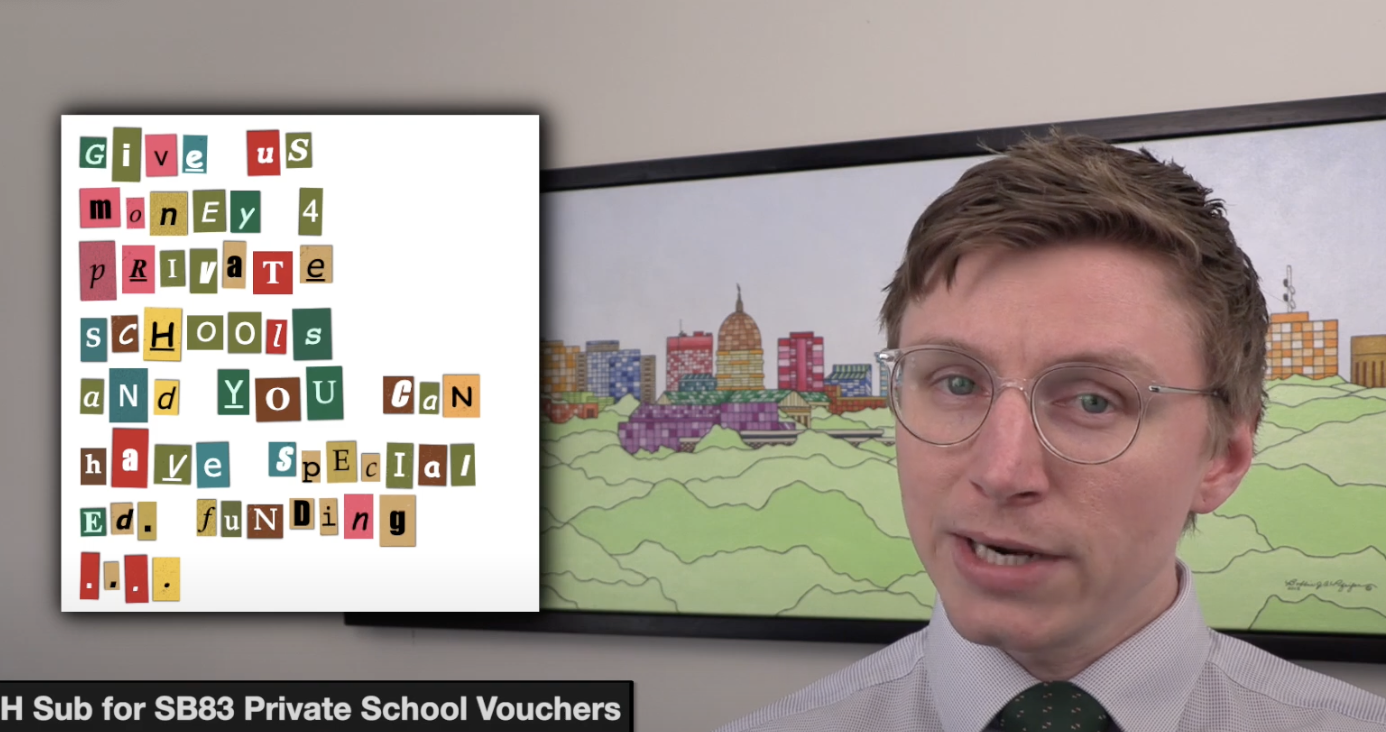 The Pitch partnered with a local political awareness organization called Loud Light. Their goal is to engage and empower individuals from underrepresented populations to build community power. And it influences decision makers. Each week of the year that the Kansas State House is in session, they release a short video summarizing what the legislature is up to.
Knowing the bottom line of what's going on with your representatives is the only way to stay involved in how local government affects your life. You can donate to support Loud Light's work by clicking here.
Here's this week's video and transcription:
I'm Davis Hammett with Loud Light! Here's what happened in Week 10 of the 2023 Kansas legislative session.
Electoral decision
The Kansas Court of Appeals unanimously ruled that a lawsuit brought by Loud Light and other civic organizations challenging the 2021 voter restrictions was wrongly dismissed by a District Judge appointed by Brownback. The ruling found that the right to vote is a fundamental right under the Kansas Constitution and that any law that violates that right is subject to the highest levels of legal scrutiny. The appeals court did not strike down either law, but instead set the standard that the state must be able to prove that any voter restriction is necessary and does not unduly infringe on Kansans' right to vote and have their vote counted. Attorney General Kris Kobach has indicated he plans to appeal the ruling to argue that Kansans lack the basic right to vote.
Died Medical Marijuana (SB135)
This week the Senate held a hearing on medical marijuana after giving opponents two extra days the previous week. Immediately after the hearing, Republican Sen. Alicia Straub said the committee needed to protect children and tabled a bill that likely killed medical marijuana within a year, and Speaker Mike Thompson said it would not be moved again. Democratic Gov. Laura Kelly responded by saying she was disappointed that lawmakers effectively turned their backs on veterans and those who suffer from chronic pain and seizures. The governor went further by urging Kansans to contact their legislators to tell them to legalize medical marijuana this year.
Trans Sports Veto (HB2238)
For the third year in a row, Republican lawmakers passed and Democratic Governor Kelly vetoed a bill banning transgender girls from playing sports. The law targets an estimated 2 children in the state, but could expose up to half of the state's K-12 athletes to invasive genitalia inspections. Republican leaders plan to try to override the governor's veto and force the bill through. The home has 30 days to try to override.
Defining women (SB180)
A bill in the Senate dubbed the "women's rights bill" seeks to erase any recognition of the existence of transgender people by defining women as those who produce eggs. A House committee briefly grappled with complex issues with the definition, including that not all women produce eggs and that there are a variety of conditions that cause babies to be born outside of a clear gender binary. The House added an amendment to avoid this reality by saying that anyone outside the binary would be able to be considered disabled and accommodated. The attorney general's office said that if passed, the bill would likely be challenged as unconstitutional, resulting in unknown legal costs.
vouchers (SB83)
Tensions over legislation that would hold special education funding as ransom in exchange for vouchers for unregulated private schools continue to divide lawmakers. The bill was debated in the House of Representatives where several amendments were added, although lawmakers could not explain the amendments. It was initially slated to fail, but the presiding judge left the electoral rolls open until enough votes were transferred to pass by a narrow margin. It then went to the Senate, which disagreed with amendments that send the bill to a House-Senate negotiation conference committee next week.
It's coming
This coming week is the last week for most committees to meet, as the traditional path for a bill to become law shrinks by the day, but the reality is that anything can pass at any time if Republican House Speaker Hawkins and Senate President Masterson want it to pass. . Thanks for liking, commenting and sharing. Stay tuned, stay engaged, and until next time, thank you so much, Kansas!