The American territory of American Samoa is separated from Samoa (formerly Western Samoa) by 130 km (80 mi) of the South Pacific Ocean. Many travelers opt for the 25-minute flight between Pago Pago International Airport (PPG) and Apia Faleolo International Airport (APW) to travel between the two cities, compared to the Lady Naomi ferry that runs once a week.
Pago Pago, the capital of American Samoa, located on the island of Tutuila, is served from the United States by Hawaiian Airlines (HA) direct from Honolulu. About 45,000 inhabitants live in the territory. In comparison, Samoa has about 218,000 inhabitants.
Hello or Samoa Airways
Two carriers operate the route; however, with Samoa Airways struggling with unpaid taxes and its website currently down, Simple Flying investigated the operations of competitor, Talofa Airways. Headed by Toleafo Jeffrey Hunter, the airline launched in 2016, planning to provide more affordable travel options between Samoa, American Samoa and other Polynesian islands.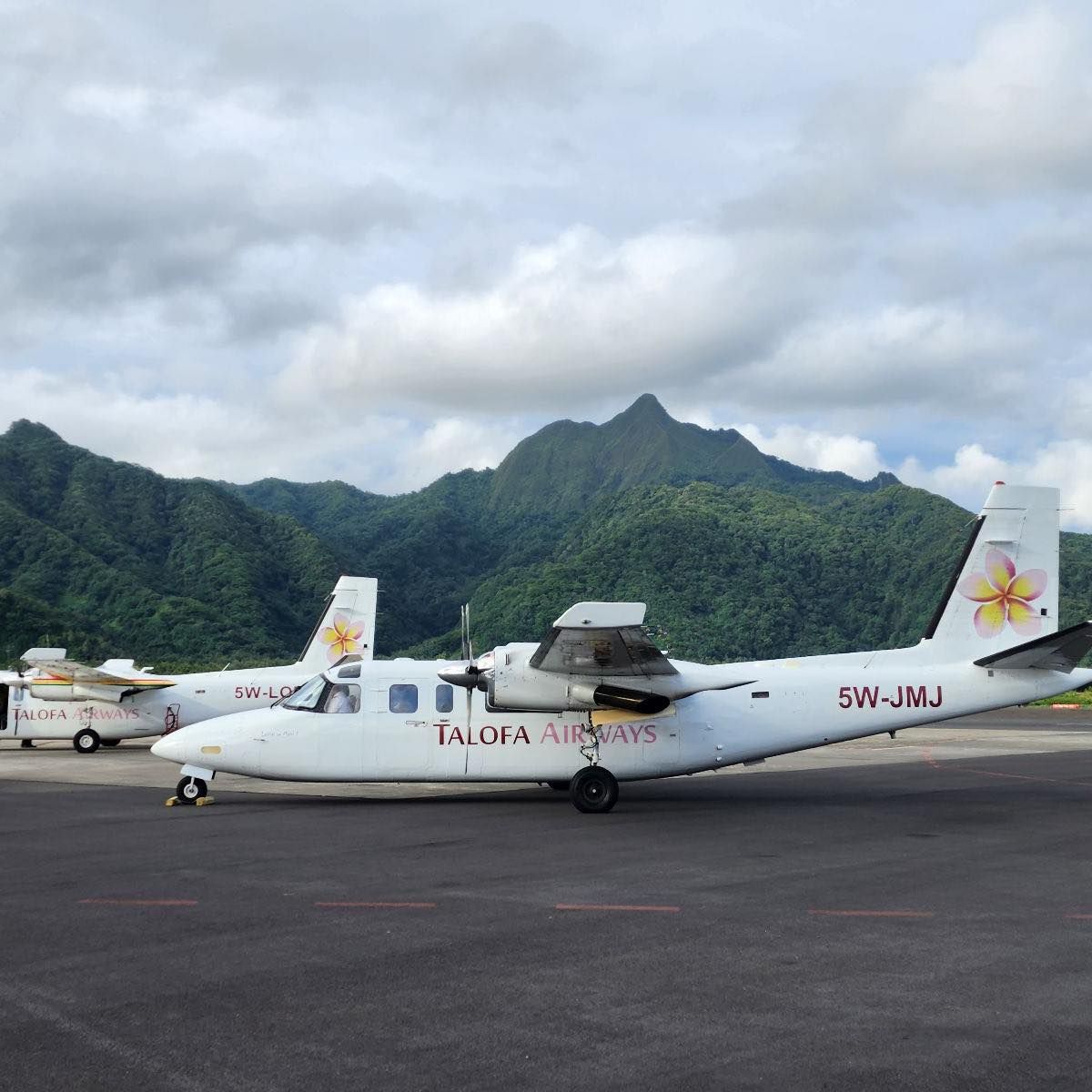 Photo: Hello Airways

Talofa Airways has two Rockwell 690B Turbo Commanders, 5W-JMJ and 5W-LOR. It connects Pago Pago and Apia eight times a day, departing almost every two hours. Those on board cross the international date line in flight, and those going east arrive the day before takeoff.
Looking at travel dates in late March, the carrier is offering a flight for US$137 one way, including a 20kg (44lbs) checked bag. Hand luggage is also allowed from 5 kg (11 lbs).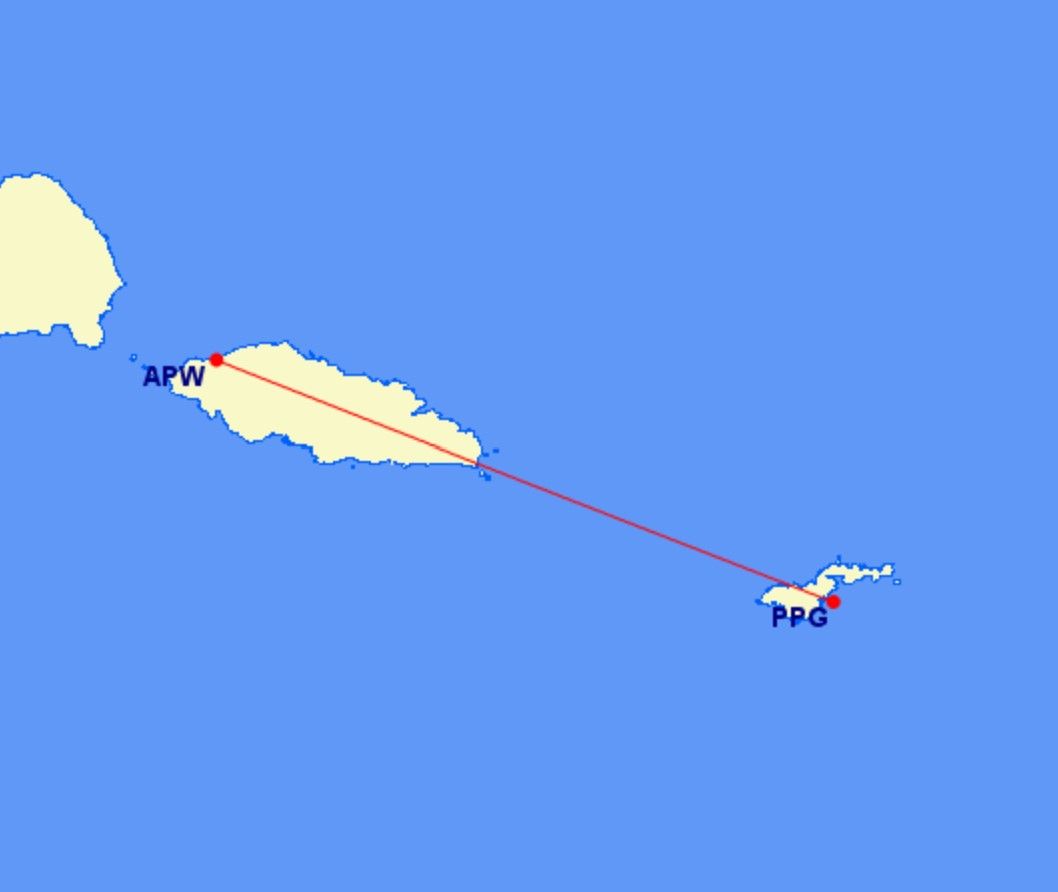 Source: GCMap
Apia's second airport
Apia Fagali'i Airport (FGI) was Apia's second airport, with most of its Pago Pago operations departing from here. Fagali'i Airport is located 4.6 km (2.85 mi) from downtown Apia, compared to Apia Faleolo Airport, which is 29.1 km (18.08 mi) from the capital.
Fagali'i has been a bone of contention for locals, with noise complaints and safety concerns leading to the airport's demise. Fagali'i closed on 31 December 2019 and has since been taken over by the Ministry of Police as a vehicle testing and inspection facility.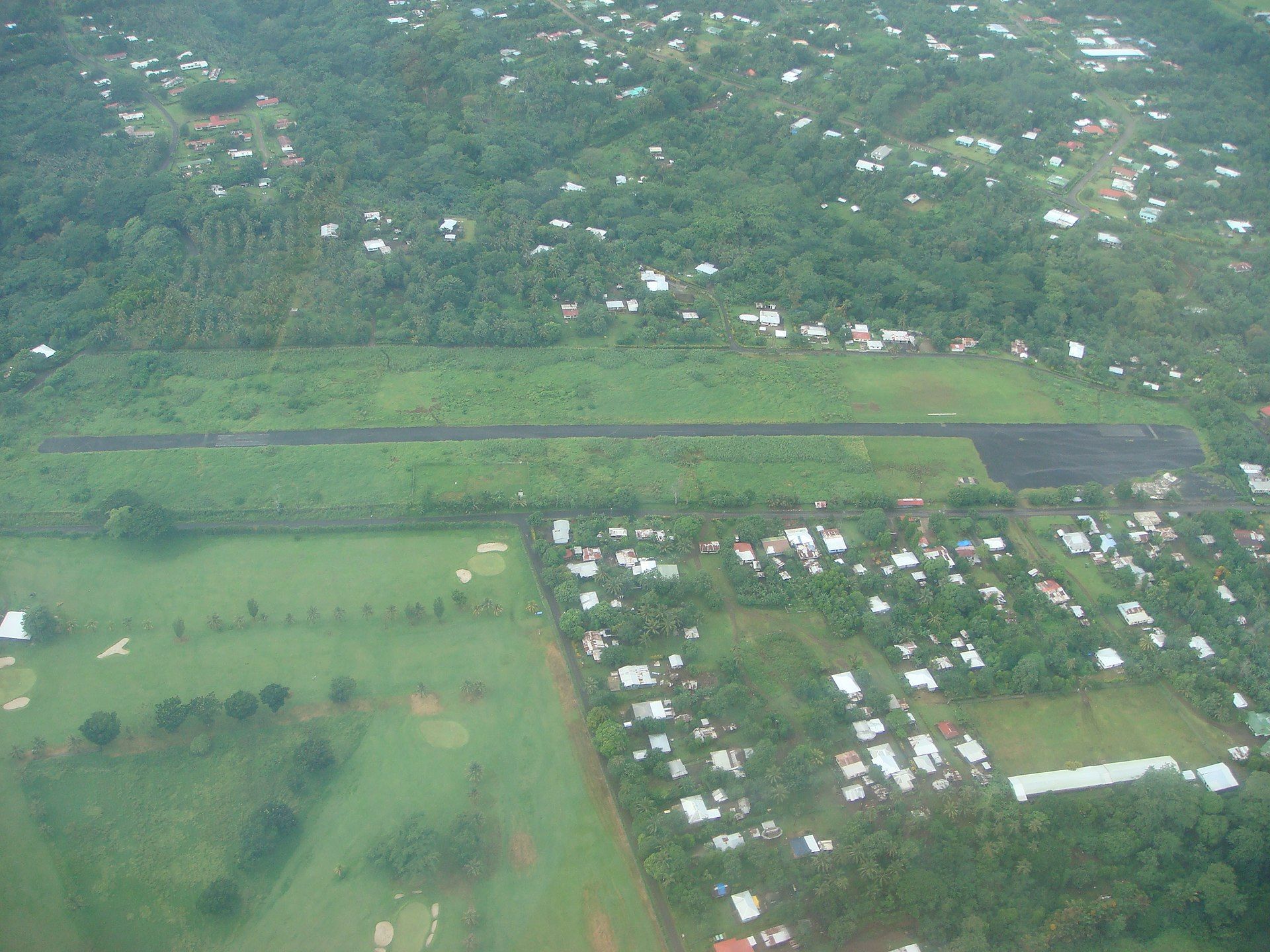 In August last year, Leatinuu Public Enterprises Minister Wayne So'oialo confirmed plans to reopen Fagali'i to flights to American Samoa. However, that has yet to come true. The government also discussed plans for an eventual replacement for Fagali. This would be in addition to Samoa's main Faleolo International Airport, where international flights are available to Auckland, Brisbane, Nadi, Nuku'Alofa, Honolulu and Sydney (in addition to Pago Pago).
Problems at Samoa Airways
Samoa Airways (OL) (formally known as Polynesian Airways), the state-owned airline, owes the Samoan government WS$2 million ($731,000) in unpaid employment tax, according to reports in the Samoa Observer.
The airline used to have a wet lease of a Boeing 737-8 from the Italian carrier Neos, which had a direct flight to Auckland International Airport (AKL). The airline has three de Havilland Canada DHC-6-300 Twin Otters, with one more on order. When asked by the Samoa Observer about unpaid taxes, Samoa Airways Interim Chief Executive Officer Fauoo Fatu Tielu commented:
"If we pay with the current fund, the company will not be able to run its current business,"
Sources: Samoa Observer