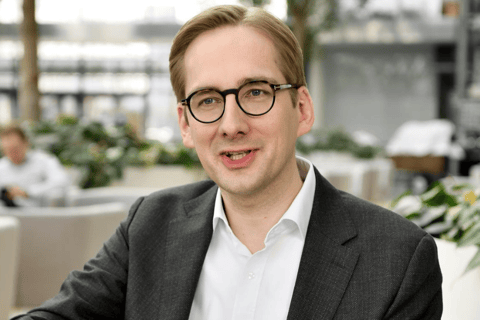 Dr. Christian Hermelingmeier (pictured) – the chief financial officer at HDI Global SE since September 2020 and the managing director at HDI Global Specialty SE since January 2023 – is about to wear another hat while continuing to carry out his existing functions.
Come March, Hermelingmeier will also be in charge of leading the finance department at HDI Global Specialty SE, taking over from Thomas Stöckl who is leaving the group after nine years to pursue other opportunities. The latter became CFO of HDI Global Specialty SE in 2015.
Highlighting Stöckl's contributions, HDI Global Specialty SE chief executive and HDI Global SE management board member Ralph Beutter said: "During this time, Thomas Stöckl and his team made a significant contribution to the continuous growth of the company, and supported the relocation of the headquarters from London to Hannover through his far-sighted approach at a pivotal point.
"He also played an integral part in the conversion and strategic realignment of Inter Hannover to HDI Global Specialty SE as a joint venture. We would like to take this opportunity to thank him for his outstanding work and wish him all the best in both his personal and professional life."
It was noted that the change will allow the finance departments of both HDI Global SE and HDI Global Specialty SE to work closer together under Hermelingmeier's oversight.
"We expect the uniform management to promote significant enhancement for the operational cooperation within finance over the medium term, to contribute to improving our position with respect to the competition and assist us in achieving our ambitious goals," declared HDI Global Specialty SE board chair Ulrich Wallin.
"Mr Stöckl has built up and further developed the company's finance division and realigned it strategically. We thank him for this and wish him all the best professionally and privately."
Hermelingmeier, meanwhile, cited his excitement about the "close partnership" with all employees. "I'm convinced that together we can continue the success story of HDI Global Specialty SE," he commented.